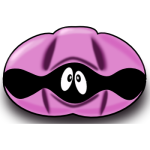 Example of a yambo input file for GW calculation in a solid. In order to generate the following input file you can use the command "yambo -g n -p p -V par" with yambo 4.0.2 (and with yambo 3.4.2  "yambo -g n -p p").
gw0                                         # [R GW] GoWo Quasiparticle energy levels
ppa                                         # [R Xp] Plasmon Pole Approximation
rim_cut                                     # [R RIM CUT] Coulomb potential
HF_and_locXC                                # [R XX] Hartree-Fock Self-energy and Vxc
em1d                                        # [R Xd] Dynamical Inverse Dielectric Matrix
NLogCPUs=0                                  # [PARALLEL] Live-timing CPU`s (0 for all)

X_all_q_CPU= "2 2 2 2"                      # [PARALLEL] CPUs for each role
X_all_q_ROLEs= "q k c v"                    # [PARALLEL] CPUs roles (q,k,c,v)


Parallelization of the dieletric constant the product of each role
in X_all_q_CPU should be equal to the total number of processors. 
In this example I use 16 processors 2x2x2x2.  Notice that the parallelization in q 
is more efficient but use more memory.



X_all_q_nCPU_invert=4 # [PARALLEL] CPUs for matrix inversion


Number of processors to invert the dielectric constant.
In general matrix inversion is very inefficiently parallelized, therefore 
do not use many processor for this part, I advice about 4.




X_Threads= 1 # [OPENMP/X] Number of threads for response functions
DIP_Threads= 1 # [OPENMP/X] Number of threads for dipoles
SE_Threads= 1 # [OPENMP/GW] Number of threads for self-energy


If your calculation uses to much memory you can run with openmp and increase 
here the number of Threads for the dipoles,  xhi and the self-energy. 
Use the same number in all of them.



SE_CPU= "2 4 2" # [PARALLEL] CPUs for each role
SE_ROLEs= "q qp b" # [PARALLEL] CPUs roles (q,qp,b)
Similar to the previous parallelization.
The total product should equal to the number of processors. The parallelization
in 

qp

 is the more efficient while the one on 

b

 uses less memory.

FFTGvecs= 20065 RL           # [FFT] Plane-waves


Total number of G-vectors used in the calculation.
Decrease this number to use less memory.



RandQpts= 3000000 # [RIM] Number of random q-points in the BZ
RandGvec= 1 RL # [RIM] Coulomb interaction RS components
Parameters for numerical integration
of the Coulomb potentianl at 

q=0

. Do not change them.

EXXRLvcs= 20065 RL # [XX] Exchange RL components
Number of G-vectors in the exchange, Eq. 104 in Ref[1].This number should be less than 
the total number of G-vectors 

FFTGvecs

 otherwise yambo automatically 
decreases it to 

FFTGvecs

. 

Chimod= "" # [X] IP/Hartree/ALDA/LRC/BSfxc
% BndsRnXp
 1 | 1600 | # [Xp] Polarization function bands
%


Number of bands in the dielectric constant calculation.
See eq. 102 in Ref. [1]



NGsBlkXp= 3002 mHa # [Xp] Response block size


Number of G-vectors in the dielectric constant, see Eq. 26 and 27 in Ref. [1]



% LongDrXp
 1.000000 | 0.000000 | 0.000000 | # [Xp] [cc] Electric Field
%


Direction of the electric field for the calculation of the 

q=0

 component
of the dielectric constant 

e(q,w)



PPAPntXp= 27.21138 eV # [Xp] PPA imaginary energy


 Second frequency used to fit the Godby-Needs plasmon-pole model (PPM).
If results change by changing this frequency, the PPM is not adequate for your calculation.



% GbndRnge
 1 | 1600 | # [GW] G[W] bands range
%


Number of bands used to expand the Green's function, Eq. 110 in Ref. [1]
This number is usually larger than the number of bands used to calculated the dielectric
constant. You can use the same number for both. 



GDamping= 0.10000 eV # [GW] G[W] damping


Damping in the Green's function definition, the delta 
parameter in Eq. 49 in Ref. [2]. Few people investigate the effect of this parameters 
on the final results, usually everybody assume it equal to 0.1 eV. 



dScStep= 0.10000 eV # [GW] Energy step to evaluate Z factors
DysSolver= "n" # [GW] Dyson Equation solver ("n","s","g")


 Parameters related to the linearized solution
of the Dyson equation, see Eq. 58 in Ref.[2].



GTermKind= "BRS" # [GW] GW terminator ("none","BG" Bruneval-Gonze,"BRS" Berger-Reining-Sottile)
Terminator for the self-energy and the dielectric constant.
This flag speeds-up the convergence with the number of conduction bands, 
see Phys. Rev. B 82, 041103(R).

%QPkrange # [GW] QP generalized Kpoint/Band indices
 1| 2|144|432|
%
K-points and band range where you want to calculate
the GW correction. The syntax is


first kpoint | last kpoint | first band | last band

If you are working with isolated molecules consider the following  tricks and suggestions in your input file.
1) Add the Coulomb cut-off to your input by adding the -r (-c in yambo 3.4.1) flag in the yambo comand line
CUTGeo= "box XYZ"               # [CUT] Coulomb Cutoff geometry: box/cylinder/sphere X/Y/Z/XY..
% CUTBox
 10.00     | 10.00     | 20.00     |        # [CUT] [au] Box sides
%
CUTRadius= 0.000000          # [CUT] [au] Sphere/Cylinder radius
CUTCylLen= 0.000000          # [CUT] [au] Cylinder length
These parameters specify a cut-off for the Coulomb interaction
in such a way to speed-up convergence with the supercell. My advise is to use
the box cut-off with sides slightly smaller than the cell. In this
example I suppose to have a supercell 

(12x12x22 a.u.)

 and I choose
a cutoff 

10x10x20 a.u.

 (see PRB 73, 205119)
2) Parallelization for isolated systems:
when you a single-kpoint (for an isolated molecule for example) you cannot
parallelize in 

q

 and 

k 

 you have
to set the number of processors for these roles equal to 1.

References:
[1] Quasiparticle calculations in solids
AULBUR W. G., JÖNSSON L., WILKINS J. W.
http://www.physics.ohio-state.edu/~wilkins/vita/gw_review.ps
[2] The GW method
F. Aryasetiawan and O. Gunnarsson.
http://xxx.lanl.gov/pdf/cond-mat/9712013v1