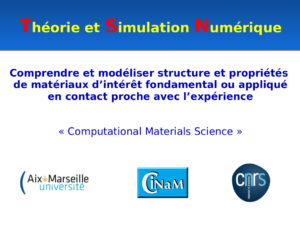 At present I'm working in the TSN group   "Théorie et Simulation Numérique"  (Theory and numerical Simulations) at CINaM.
If you want to know what people do in this group, have a look to this short presentation on our research activity.
Contact us for possibility of master, PhD or post-doc positions.